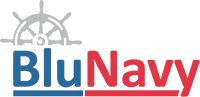 BOOK NOW
Cell. (+39) 335.6450634
Reach Apartments
Here are the directions to our apartments.
Apartment Tilly 1
is located in La Pila, which is located in Campo nell'Elba. Take the street to Procchio, then follow the direction of Marina di Campo. The airport in La Pila is 200 meters away from the apartment Tilly 1. You will find the apartment near the Protezione Civile in a new residential area.
Apartment Tilly 2
is located in the center of the town Marina di Campo. It is advisable to park your car in the large parking lot in the town. In this parking lot is on every Wednesday the market. The apartment is in the building where there is also the Gelateria Ghibli, no more than 100 m from the large parking lot away.
Apartment Chiusotorto CT1
is located in the tourist area of Chiuso Torto in Marina di Campo. It is a quiet location near the sea and the village. To get to the apartment turn before the village Marina di Campo to the right, just after the MVD (on the right side). The apartment is located on the ground floor of a two storey building and has its own parking and is fenced.